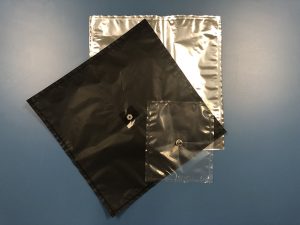 Plastic Film Enterprises is celebrating over 50 years of supplying sampling bags to the environmental monitoring industry. We began back to 1968 in Utica, Michigan when we were approached by the automobile emission industry to supply heat sealed sampling bags produced from Tedlar®. Over the years, Plastic Film has obtained numerous patents for bag and film innovations that have enhanced the styles and sizes available. Many of these introductions have resulted in better quality and reduced costs.
Plastic Film has expanded its line of bags to include other products such as inks, solvents and other materials. We are pleased to announce we are offering solutions for Marine Biology testing due to the work we have done with the world's leading Marine Biology testing labs.
We have the unique ability to produce custom gas sampling bags to fit individual customers specific needs regardless of size, material or connection preferences. Our team of engineers work directly with our customers to ensure they receive appropriate materials, fittings and designs to fit their specific requirements for testing.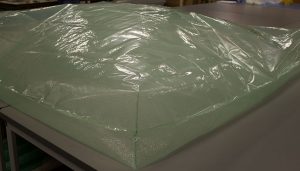 We work directly with testing system developers to ensure our gas sampling bags meet the requirements necessary for VOC, CVS and other testing systems.
Plastic Film offers custom solutions to industry specific testing requirements as well as a set of standard gas sampling bags that can be offered at below industry average pricing.
We look forward to working with you.